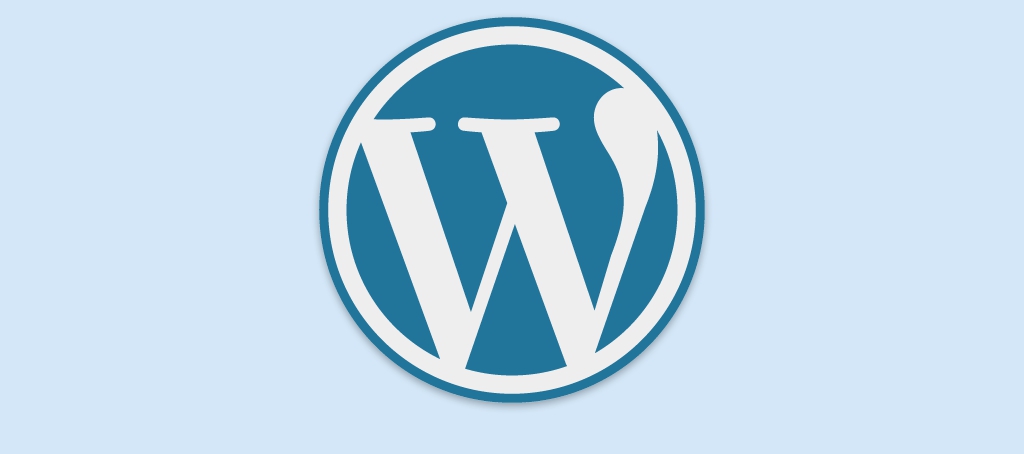 WooThemes cannot be trusted. A bold statement coming from a WordPress freelancer and WooCommerce contributor? Read on and at the end of the post, feel free to give me your opinion.
Last update: August 5, 2013: Minor adjustments concerning terms & conditions, and more links added at the end of the blog post.
First of all: I work as a WordPress consultant and have enjoyed products from WooThemes for several years now. I market myself as a consultant for setting up WooCommerce, has written five long guest blog posts (1000+ words per post) about how-to-setup WooCommerce (published on Swedish web hosting company FS Data´s blog in September and October 2012). I am a WooCommerce contributor having spent 24+ hours earlier in 2013 translating 1000+ strings in WooCommerce (English to Swedish), and I am also the founder the WooCommerce Sweden support and discussions group on Facebook.
Ever since I first learned that WooThemes changed their business model I have been thinking a lot of this. I have published two blog posts before this one, in Swedish, where I first mention and briefly comment on it and in the second post where I elaborate a bit more on how I feel about all this.
I have been browsing the web for other opinions and my conclusion now is that WooThemes cannot be trusted. Here is how I came to that conclusion:
This all began when I read the blog post "A Sustainable Business" that was posted on the WooThemes blog in August 1, 2013. In that post Warren Holmes reveals to the WordPress world that WooThemes has decided to raise their prices, change the licenses and limited the support and updates service to one year.
All previous customers that purchased lifetime updates and support are "grandfather-ed" in on this new deal, being given an extra year (two years in total before it is time to pay again) as an extra perk. For me it felt like a punch in the face and it all went downhill from there.
I have been in and around the WordPress community for more than five years now, marketing my services, offering help (paid and free) and I have also purchased items from WooThemes over and over again. I am not a big spender at WooThemes but I figure I have spent at least $1000 altogether.
When I started working with WooCommerce during the summer of 2012 I also started buying extensions. Some were quite expensive considering the budget I was on at the time. I felt it was worth the investments since it would foster my skill in configuration of WooCommerce powered e-commerce sites, and in the long run be able to offer more advanced services to the companies that asked me for help.
This latest move by WooThemes has really got me thinking. They raised the price, I am OK with that. They changed the licenses for how many sites you can use the product on, I am OK with that. They also put a cap of the time for which previous purchases would include "free" access to updates and support.
The latter I am not OK with. It sucks since I did not expect to be forced to pay for the products over and over again. If that would have been true when I decided to make a purchase in the first place, then maybe I would have taken my money elsewhere. There are plenty of good e-commerce software companies that offer pretty good e-commerce plugins for WordPress nowadays.
No honor is given to the existing customers that paid for lifetime access to updates (and support). The customers being all the persons and companies that invested money (small amounts as well as large amounts) in WooThemes and was given pretty good products in return. Some, not all, made their investments based upon the fact that they would be able to receive updates during the lifetime of the product(s). Now some are facing pretty hefty reoccurring payments to make to WooThemes just to be able to stay up to date (and secure).
Added after initial publishing of this post: To make matters worse, WhooThemes promoted their products with a summer sale right before they dropped the bomb.
So we are not only dealing with customers who have been around for a while, we are also having paying customers that I bet feel cheated upon. There is atleast one group online with aim to see if this can be taken further. Breach of contract is serious shit guys.
The first argument (against complaints like this blog post) to surface is telling all the crybabies to shut the fuck up with reference to the WooThemes Terms & Conditions. Even if there are statements* in the Terms & Conditions document, stating that WooThemes has the rights to make changes like these that affect previous customers and license holders, I want you to relieve your brain from that for a moment and read what Donnacha Mac Gloinn posted as a comment to a great blog post over at WP Tavern:
Under any understanding of representation and sales law, what Woo did was blatantly illegal and this will cause a ripple effect which damages EVERYONE attempting to make a living by selling commercial WordPress products.
Adii defended this by saying that there was a clause buried in their T&Cs, stating that they could change the terms at will … doesn't matter. Legally, small print cannot override the promises contained in marketing – just having a get-out clause does not magically allow you misrepresent what you are selling.
I agree with Donnacha, being a terms and conditions fetishist myself. It is there you will need to look before you write that a long blog post like this about how bad this change is. I have read the Terms & Conditions and found nothing about WooThemes having the right to change the license (to one that limited the previous offered lifetime access to updates and support). Correct me if I am wrong. And yes, I know that there are a couple of sentences about price changes and that they have the right to cancel a subscription if the feel like it.
The thing I am writing about here has nothing to do with membership theme club subscriptions or price changes. The matter at hand is the fact that I (and several others) paid for a product that was marketed in a certain way.
An important part of the product has been changed (no more lifetime updates and support) and instead of honoring all the persons that poured money at WooThemes, we are punched in the face and slapped a note on the forehead stating that we need to pay again, and again, and again, if we want to continue to receive updates and be able to receive support beyond the open forums and knowledge database.
The second argument that has been spoken by several, points to the non-juridical aspects. How WooThemes as an independent company has the rights to do that and that. How they need this to be able to stay in business, and I agree.
Lifetime support is not sustainable and someone has to pay for the development of the themes, plugins, support, marketing and promotion. I run a small business myself and is very aware of the costs associated with that.
There is also no transparency present. WooThemes has (only) in a vague manner said that they need this for the future, without elaborating on why they need it. Do they really need to force all the previous customers to pay up to 60 50 % each year to keep WooThemes afloat? Do they really need all that extra cash only because their old Ponzi scheme is about to crash or do they simply need to grandfather us in so they can make even more money?
I am not going to elaborate on the money issue since there is no cause-effect relationship between sales/income, stated number of customers (100,000), number of employees, costs and profit. All are variables that vary from company to company and thus making a comment on that is a dead end.
If they were in serious trouble, with low cash flow and without funds to pay salaries, this would be a whole different ball game. However, the lack of transparency has led to some commenters to speculate that this recent change is nothing more than a product of greed. People want WooThemes to admit that they (WooThemes) got greedy and that this has nothing to do with any future non-public investments in property, skilled developers, software, hardware etc.
However: Greed is good. Greed drive a company forward. We are in business to make money. Yes, we like or even love what we do but without money at the end of the day we do not survive. That is the basics of running a business in the capitalized world and it does not matter that WooThemes happens to sell products and services based on something that was free in the first place. Themes and plugins on WordPress require so much more than the understanding that WordPress is a software that does not cost you any money to use.
WooThemes cannot be trusted
My conclusion and statement is based on the above, my previous blog post about the new business model that WooThemes has put in effect and my experience as a software consultant and marketer of my own business. I have written several Terms & Conditions documents in my past, contracts and other legal documents that people sign and agree to.
WooThemes has in a sense revoked the offer that made us spend money and receive the products at one time. They are telling us that this is needed to be able to face the future costs associated with maintaining the company as a whole and to be able to provide their services on a competitive market.
I understand that but I do not understand why you had to punish we-the-customers that you once told "free updates". Is it such a heavy burden to carry that you were forced to do this and if you were, why don't you give us more transparency on the matter? Tell us more and maybe we will forgive you.
---
* Update August 5: The Terms and Conditions document clearly states that "Our company reserves the right to change or modify current Terms and Conditions with no prior notice." where "Our company" is "WooThemes". That could mean that they (WooThemes) had their back covered when the decided on the changes. However, this move by WooThemes has got the WordPress community going and this is not over yet.
---
Quoted above: http://www.wptavern.com/major-pricing-changes-at-woothemes#comment-35532
---
Useful if you want to write a blog post that compare today´s WooThemes´ Terms and Conditions with older Terms and Conditions: http://web.archive.org/web/20120920063255/http://www.woothemes.com/terms-conditions/
---
Other opinions on WooThemes´ move: